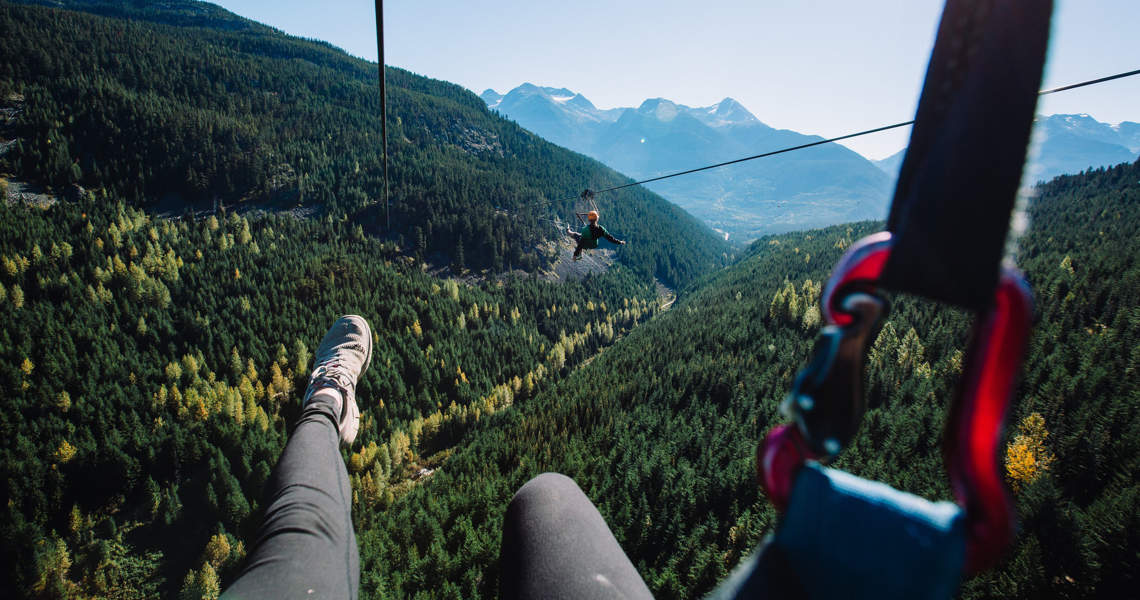 Summer Activities in Whistler
Whistler is the Ideal Place to Embark upon Unique Adventures
As the days grow longer and the evenings warmer, summer brings you more time to experience the natural space and energy of Whistler and all of the exciting activities the town has on offer. With average temperatures in the high 20's, summer in Whistler is an ideal time and place for embarking upon unique adventures and forging unforgettable memories.
Take your love of hiking to new heights by exploring Whistler's alpine hiking trails. With over 50kms of world-class hiking trails to traverse, there's no shortage of jaw-dropping moments when you're surrounded by fresh air, turquoise alpine lakes, ancient glaciers, and fields of blooming wildflowers. Carve your own pathway with the help of our expert-local team and their insider knowledge on the lesser-known hiking trails.
Rated Canada's number one golf destination by Golf Digest, Whistler's award-winning courses boast backdrops of snow-capped peaks, glacier lakes, and towering fir trees, providing a spectacular setting for a remarkable mountain golf experience. Whether golf is the reason for your stay or just a happy coincidence, we have several properties located directly on a golf course or within walking distance.
Ready for a little more heart-pumping adventure? Whistler is British Columbia's adventure playground with whitewater rafting, downhill mountain biking, and ziplining all on your doorstep. When you need to refuel after a day of adventures, and with over 100 dining establishments, Whistler is ready to give your taste buds a little adventure, too!
Whatever your reason, and whatever you're into, many of Whistler's activities shine brightest in the summer months. At Whistler Platinum, our concierge team is on hand to offer you advice and make all your arrangements.