Whether you've recently purchased a Whistler vacation home, are considering changing management, or are growing tired of self-management, Whistler Platinum is here to help. Our experts are here to help you discover your vacation rental home's rental potential. With our trusted expertise in rental home management and a personal approach to hosting vacations in Whistler, spend less time on the details and more time doing what you love. Contact our team to learn more about how we can help.
Why Whistler Platinum?
Personalized Service & Luxury Expertise
Our team has 50 years of combined experience in managing Whistler's largest portfolio of luxury properties. Our reputation has been formed through meticulous care and attention to each home, personalized guest services and our understanding that each property is unique.
We are Whistler Independent
Most guests, owners, and locals recognize that we have been the leading provider of luxury accommodations in Whistler for over 20 years. Our experts are here to help you discover your vacation rental home's rental potential.
A Whole Team Behind You
Your dedicated Relationship Manager will tailor our service to your personal use and ownership goals. An on-call personal assistant in Whistler, they are here to support you with all your local service needs and provide expert advice. Our dedicated marketing team is here to make people fall in love with your property as much as you have.
Global Client Base
With a significant client base from countries further afield such as the UK, Australia and Hong Kong, guests typically stay longer, earning you more money without the stress.
Concierge Services
We attract high-quality guests and elevate your own vacation experience with Whistler Platinum's industry-leading concierge services. Through a personalized approach to reservations, trip planning, and in-home service, we strive to make every guest feel at home. Our concierge service is on call for you and your family, so your Whistler home feels like a holiday.
Complete Property Management
You'll benefit from a complete property management service – from marketing and insurance, through to cleaning, guest management and maintenance.
Perhaps it's time to give Whistler Platinum a try. Contact us today for a property management package and revenue projection.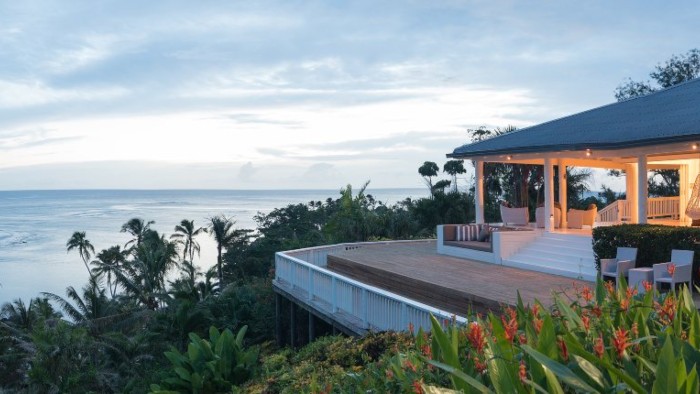 Whistler's only THIRDHOME partner
Eligible homeowners can now use their luxury second home in Whistler to travel the world through Whistler Platinum's exclusive partnership with home exchange and travel club, THIRDHOME.
About Whistler Platinum
We are a Whistler-based owner-operated medium-sized company with an experienced team of local professionals offering highly personalized property and rental management services to absentee Whistler homeowners. We focus on meeting the individual needs of our owners and their Whistler rental homes. Whistler Platinum specializes in luxury accommodations.
Why choose Whistler Platinum?
Whistler homeowners choose us for our unmatched service, professionalism, and expertise in managing one-of-a-kind homes. Our select portfolio of homes allows us to provide meticulous care and attention to each home and gives our owners the confidence and comfort that their interests are being well served. Whistler Platinum offers both chalet care or a full vacation property and rental management package that maximizes revenue for owners of rental properties.
Our Property Management Services
We offer a range of property management services for short-term rentals that include a dedicated Owner Relations representative, professional photo portfolio of your vacation home, in-house sales and marketing, reservations, front desk operations, collections of all monetary rental funds, full-service concierge services for owners and guests alike, housekeeping and general property maintenance. Our concierge service includes in-house check-in and check-out, coordinating transfers, activities, ski school, in-house massages, dinner reservations and groceries upon arrival through our local grocery store Nesters. Prompt assistance is always available to both owners and guests throughout their stay.
We provide the highest level of care for your home. Unlike many other companies, we do not burden our owners with a host of "nickel & dime" fees. There are no call-out charges for special visits to your home and most maintenance problems can be repaired in-house and incur only the costs of materials. We are currently looking to add qualified homes to our portfolio of Whistler chalets, townhomes and condos; contact us for more details.
How long has Whistler Platinum been around and where are you based?
Whistler Platinum was founded in 2000, in Whistler, where we continue to be based.
How does Whistler Platinum keep my home secure?
Whistler Platinum takes great care to ensure that the guests we invite into your home are courteous and respectful. Our reservations team is trained to screen out any guests who might not treat your home with consideration and care. We also enforce a firm no-party policy to respect your home and your neighbours.
Thank you for your professional & excellent rental management skills & care.
Just a quick note to tell you how very pleased we are to have been working with Tina over the past while. She has been fabulous in every way. We feel very lucky to have her as our Woodrun Owner Services representative. Good choice!
I just reviewed the actual cash flow statement for my Whistler property 8/03 to 8/04. Gross revenue is up from 75K (managed by another company) when we purchased the unit in 2001 to 159K now exceeding our targeted goal. The Platinum staff continues to be both accessible and responsible. With your continued help I remain comfortable with your maintenance and management of my Whistler property.
I just wanted to drop you and the Platinum staff a quick note saying thank you for such a wonderful year. I've been very pleased with how Platinum has handled all aspects of managing our property. From the way you've handled owner-relations; to the way our property is marketed and managed it's been a comfort to know there is such a qualified and professional staff managing our property and investment.
Is your Property Zoned for Nightly Rentals?
If you own a property in Whistler and are considering providing tourist accommodation, you must ensure you have the required business licence or the property manager you work with holds a valid one. You must also ensure the regulations related to your property permit tourist accommodation use. Your property is regulated by zoning or a land use contract (LUC). It may also have further obligations and restrictions in covenants registered on the title of the property.
You can use the Resort Municipality of Whistler's (RMOW's) online GIS mapping system to determine the zoning or LUC applicable to the property:
Click on this link for the RMOW's GIS Interactive Mapping Tool(link is external).
Enter a property address or place the cursor over the property on the GIS map.
If the zoning category information displays "LUC", the property is subject to a land use contract. You will need to contact the Land Title and Survey Authority of British Columbia (LTSA) to obtain the LUC. You can then review the LUC to determine if temporary tourist accommodation is permitted on the property. You may contact lawyers, notaries, land surveyors or independent registry agents to obtain documents from the LTSA. The LTSA provides links to contact information here(link is external).
If a zoning category is displayed, you can click on the link to take you directly to that zone in Zoning and Parking Bylaw No. 303, 2015. You can then review the "Permitted Uses" to determine if temporary tourist accommodation is allowed in the zone. A zone must include in its "Permitted Use" section the defined term "tourist accommodation" or a specific clause of permission for a building or dwelling unit to be used for temporary lodging by visitors. See the "Zoning Bylaw Definitions" section below for more information.
Please visit the Resort Municipality of Whistler for more information on business licences and how to determine permitted uses for your property/unit.
Tourist Accommodation Business Licences
Business licences are now required for all tourist accommodation activity, including the marketing of properties/units. If your unit is rented solely through a property management company, you are covered by their business licence. All other tourist accommodation owners marketing their unit(s) or providing any related services are required to obtain a licence. For more information about business licences for tourist accommodation activity, click the link provided.
Our Property Management Benefits
Meticulous care and maintenance of your Whistler home.
Online access to monthly statements detailing all bookings, expenses and payments.
Owners can reserve their home online via a secure owner login.
Enjoy a high percentage of loyal repeat guests and direct bookings. This in return means low Travel Agent fees and greater security of knowing who is booked into your home.
Enjoy longer stays with a significant UK, Australian and Hong Kong client base.
In-resort concierge service for your visits to Whistler.
Communication commitment. Contactable 7 days/week (after hours emergency available outside of front desk hours).
Focus on maximizing your revenue.
Dedicated Owner Relations Representative.
Priority service from contractors.
Licensed and bonded with Consumer Protection BC.
Whistler Platinum's combination of superior operational resources, marketing reach, leading-edge reservation technology, talented and experienced staff and strong emphasis on service, position us as the leading luxury property management company in Whistler.
Contact us for a property management package and revenue projection.