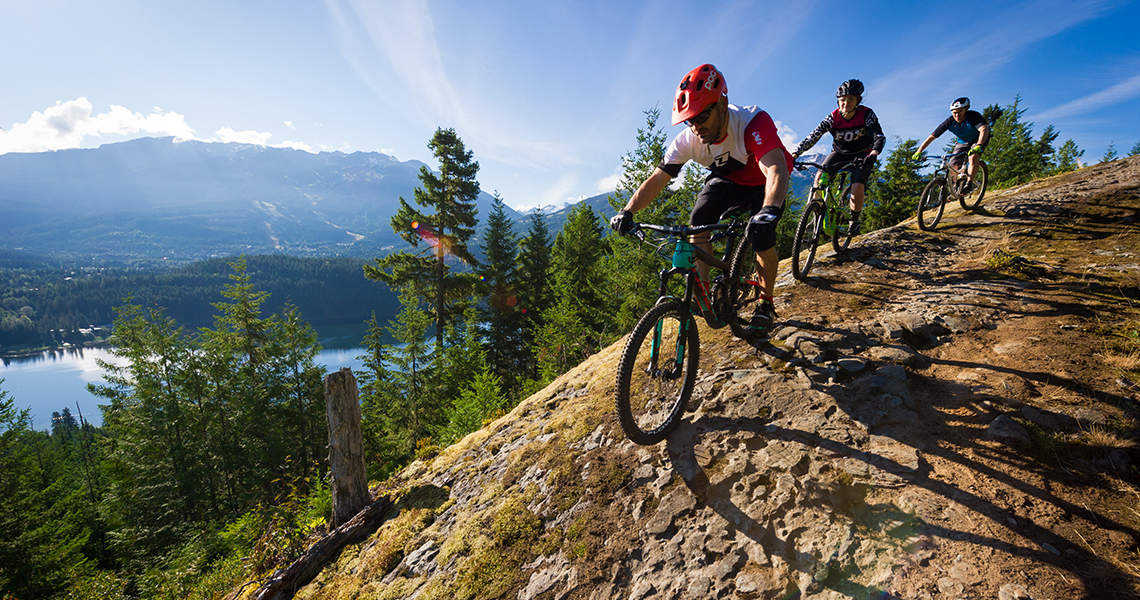 Biking in Whistler
Whistler is a world-class mountain biking and biking destination with a devoted pedal-powered culture embedded in our community. Whistler offers something for every type of bike enthusiast whether you're a mountain biker, road biker, trail rider or recreational cyclist.
Biking is centred around Whistler Mountain Bike Park, regarded as North America's #1 rated bike park, but our biking culture doesn't stop there! Guests can enjoy hundreds of kilometres of single-track XC trails located on Whistler's Valley floor. If you're looking to slow things down, you can also check out Whistler's popular road biking network or grab your cruiser bike and hit the Whistler Valley Trail.
Learn more about Whistler's massive bike network below.
Cross Country Biking (XC)
Whistler offers endless cross-country biking trails from easy green rides to technical ascents through old-growth forests. Learn about Whistler's impressive cross-country trail system.