It's almost here, opening day for Whistler Blackcomb has been set for November 28, 2019 (American Thanksgiving). This year both Whistler and Blackcomb mountain will open on the same day, baring a flurry of snowy conditions. Anticipation is beginning to build in Whistler Village as we watch the snowline crawl down every day.
Opening Day – November 28, 2019
In addition to the work of mother nature, the crews at Whistler Blackcomb have been working around the clock to make snow on Whistler and Blackcomb's upper peaks. With cooler temperatures and snow in the forecast, things continue to shape up for a late November start.
Whistler Blackcomb Winter Kickoff Party
To celebrate the return of the winter season, Whistler Blackcomb will once again be hosting their Winter Kickoff Party hosted by The North Face this December 6 to 8th. The celebration includes several FREE events including demos, parties and contests.
The Whistler Blackcomb Campout Contest
The Northface is offering three lucky winners a unique chance to camp out at the top of Whistler Mountain on December 7th and 8th. You and your friend could sleep overnight at 1,850 metres for the quickest commute to fresh tracks you've ever had. As an added bonus The North Face will be providing you with latest camping gear for your overnight stay, which you get to keep following your stay. For more information on this event, visit the Campout Contest webpage.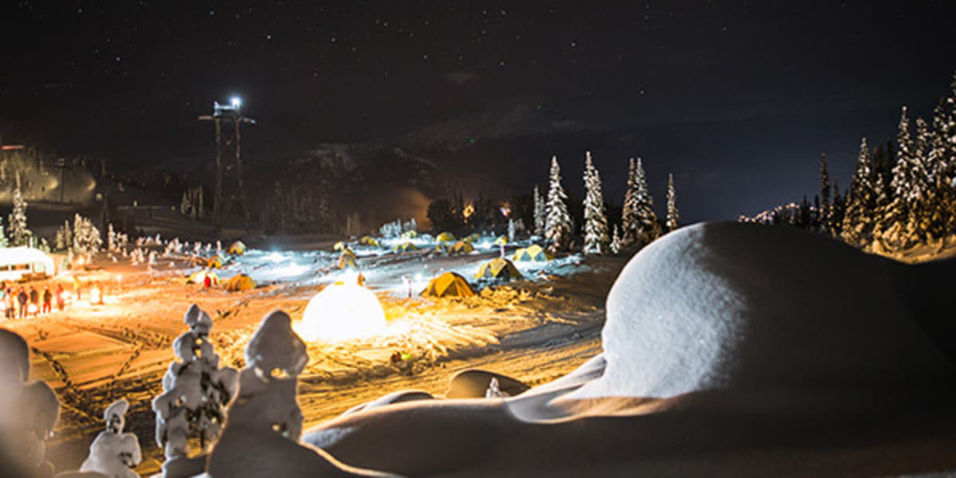 Photo Credit: Whistler Blackcomb
Complete schedule of events
| | |
| --- | --- |
| Friday, December 6 | |
| The North Face FUTURELIGHT launch Party at Buffalo Bill's. | 9 pm – 2 am |
| Saturday, December 7 | |
| The North Face Base Camp Celebration in Skier's Plaza. | 8:30 am – 3:30 pm |
| FUTURELIGHT Product Demo outside the Roundhouse. | 9:00 am – 3:30 pm |
| Sunday, December 8 | |
| The North Face Base Camp Celebration in Skier's Plaza. | 8:30 am – 3:30 pm |
| FUTURELIGHT Product Demo outside the Roundhouse. | 9:00 am – 3:30 pm |
Tips for Opening Day
Get your equipment and pass ready beforehand!
If you plan on getting your pass and rental equipment organized on opening day, be prepared to wait. The lineups are long, and you'll spend more time picking up equipment than you will on the hill. If possible, get your equipment and pass the day before. Visit our lift tickets and rentals section to prebook your stay.
Get there early or get there late.
It should go without saying that opening day/opening weekend is a busy time. So if you're looking to avoid the rush, get to the gondola first thing in the morning or wait until later in the day to avoid the morning rush. Plan to be there by 7 am (first upload 8:30 am), if not you're best to do a half-day and load after 10:30 am.
Stick to one mountain.
While it may be appealing to visit both mountains on opening day, with the limited terrain open you'll get the most ski time by sticking to one mountain. The Peak 2 Peak will be busy, so enjoy your time on one mountain and wait until later in the season to go mountain hopping.
It's early season, don't leave marked runs.
This should go without saying, but never leave marked runs in early season conditions! The snow levels are just building up, and the markers and ropes are there to protect you from objects you can't see. Whistler Blackcomb does a great job of making sure marked runs are safe, don't risk your safety by leaving these boundaries.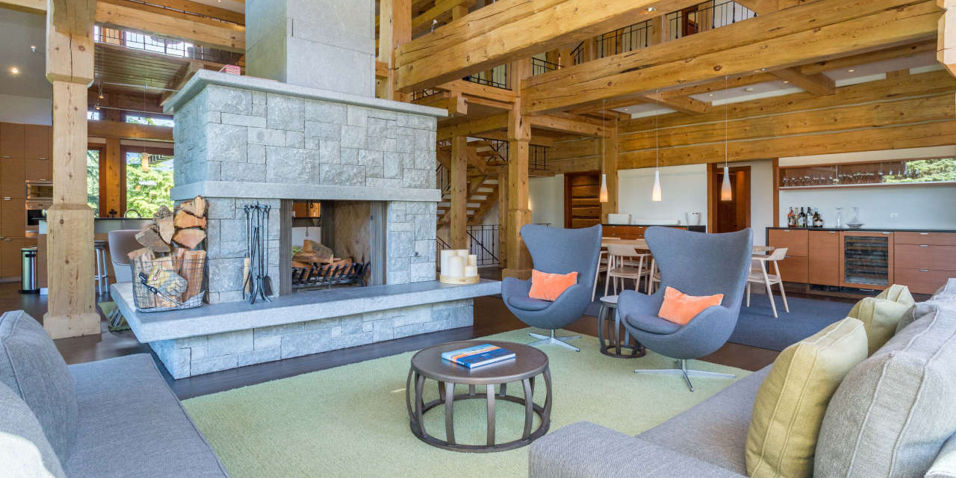 Stay with Whistler Platinum
We have several properties still available for opening weekend. Choose from condos, apartments, hotel lodging and vacation homes. Visit our Whistler Platinum property listings today!
---
Related Topics
Accommodation Accommodation local guide activities Alta Vista axe throwing Bears bobsled campout contest children christmas christmas activities christmas in whistler climbing Creekside dining In Whistler dog sled tour escape room fall activities Fall in Whistler family family activities family apres family fun holiday guide holidays kid friendly dining local guide neighbourhood neighbourhood guide Nicklaus North romantic getaway skiing Spring Activities Summer in Whistler Thanksgiving Thanksgiving activities Thanksgiving in Whistler Upper Village Whistler Bike Park whistler sliding centre winter activities winter family fun Winter in Whistler zipline ziplining