Spring has sprung and so too has Whistler!
With summer just around the corner and the announcement of Restart BC, food and dining, adventure tours, the mountain and galleries have made a return. We look forward to welcoming you back to our alpine village and invite you to live like a local this summer.
Our Whistler based team is here to provide local-only knowledge and show you the true meaning of Whistler life. Find your home away from home to experience the fresh air, space and endless mountain vistas, whether it be for a week, a month or a whole summer.
However long your stay in Whistler, we are here to focus on the details, so you can focus on making life long memories.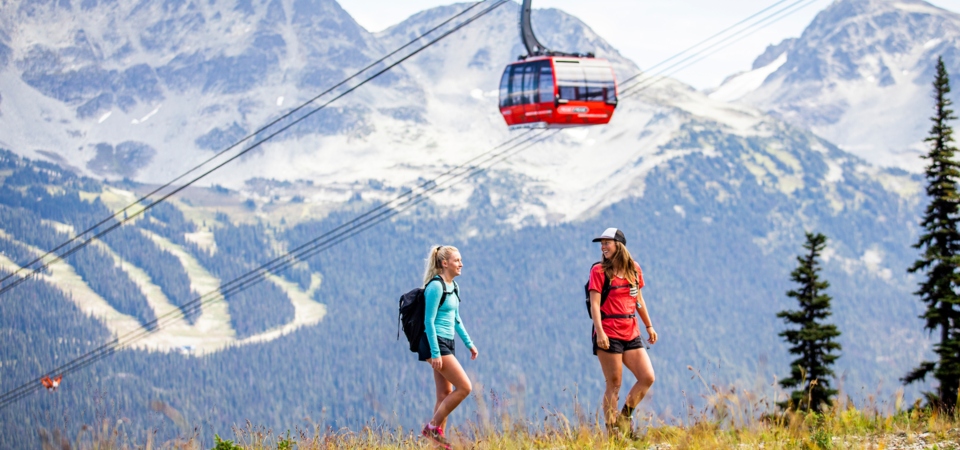 Whistler Blackcomb began summer operations on Monday 31 May with access to it's world-renowned summer attractions such as alpine hiking, scenic sightseeing and the world-famous Whistler Blackcomb bike park.
Whistler sightseeing and alpine hiking
While life might have taken on a slower pace in the village, Whistler's sightseeing is at its finest.
A spectacular gondola ride presents opportunities to expand your comfort zone in the endless space and terrain on Whistler and Blackcomb mountains. You'll wander in wonder through this pristine natural playground breathing in the surroundings and the fresh air you've been dreaming about.
With our local knowledge for the unknown hiking trails, you'll carve your own pathway that feels off limits to most. Marvel at the volcanic landscape that brings life to turquoise alpine lakes, ancient glaciers and fields of blooming wildflowers.
Once you've travelled on the world record breaking Peak 2 Peak gondola, refuel and reconnect with friends at one of the spacious quick service or fine dining restaurants. A day on the mountain is the perfect respite from crowded cities and a memorable experience from top to bottom.
Whistler Mountain Bike Park
Regarded as North America's #1 rated bike park, the Whistler Mountain Bike Park is the ultimate riding experience. You'll have access to more than 200 kilometres of lift-serviced trails through old growth forest with teeter-totters, table tops, drops, and also easy, banked cruisers – plus two jump parks, three skills centres and a biker cross.
A draw for international riders in previous years, 2021 passes provide you with your exclusive and ultimate gravity-fed downhill biking experience right here in British Columbia. Get even more out of your day and increase your confidence by enjoying a lesson with a private coach.
Available to you is the option of socially distanced bike rental delivery. Through our partnership with Black Diamond Bike Rentals, bikes can be delivered to your property where knowledgeable staff will ensure you're set up correctly and ready to ride. Our team is here to help you with all of your biking needs to ensure a perfect day in the park.
Let us help you maximise your time on the mountain. Contact our team to arrange your sightseeing and bike park passes and rentals.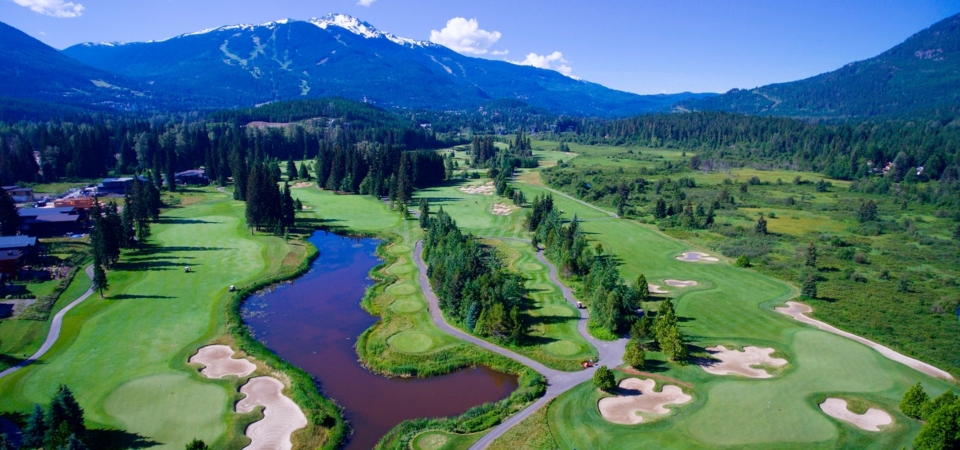 Golf at Nicklaus North Golf Club
Now that the greens have emerged from beneath a blanket of snow, Nicklaus North shines as a remarkable mountain golfing experience. Just minutes from the village, the par 71, 18 hole course winds along the valley floor offering you a spectacular setting as your golfing skills are tested to the fullest. The award-winning course boasts a backdrop of snow-capped peaks, glacier lakes and towering fir trees. Take it all in and unwind at one of Whistler's favourite lakeside settings, Table Nineteen.
Time is precious, especially while travelling. We offer a selection of properties located directly on Nicklaus North Golf Course or are within easy walking distance to help you effortlessly fit in a game before embarking on the many other adventures Whistler has in store for you.
Our dedicated team is on hand to help you organise your perfect round. We can secure prime tee times at member reserved time slots, and book golf carts for your players, ensuring a seamless and memorable experience.
Whistler Restaurant and Dining Options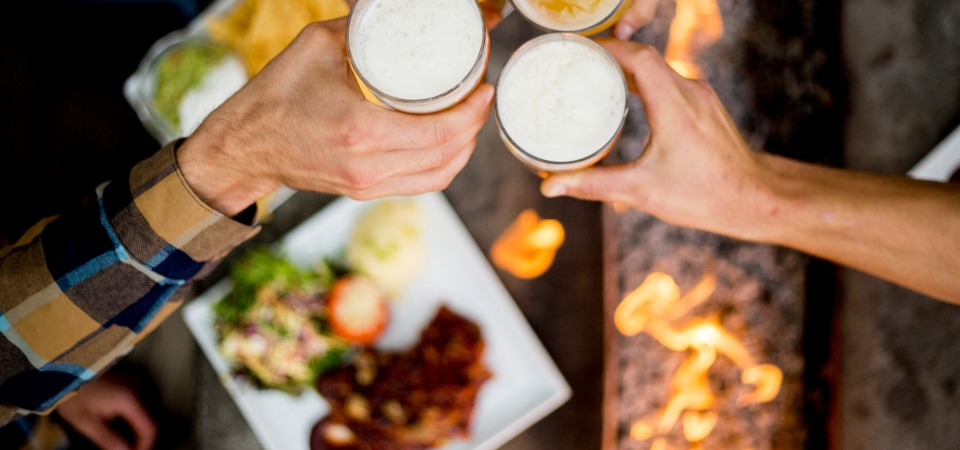 Enjoying the great outdoors on and off the mountain in Whistler can make for hungry work. Fortunately Whistler's vibrant, award-winning restaurants are ready to welcome you and give your taste buds a little adventure, too. From casual patio settings to fine dining, there are well over 100 restaurants in Whistler waiting to serve you an unforgettable culinary experience.
Let the restaurant come to you. We can create a personalized dining experience by having a private chef design a bespoke menu from organic, locally sourced ingredients enjoy in the comfort of your own home in Whistler – just tell us what you're craving.
Whistler Platinum provides visitors with over 170 vacation rental options and a friendly concierge service that helps you, and your guests, make the most of your time in Whistler. We invite you to view all your vacation rental options in Whistler.
---
Related Topics
Accommodation Accommodation local guide activities Alta Vista axe throwing Bears bobsled campout contest children christmas christmas activities christmas in whistler climbing Creekside dining In Whistler dog sled tour escape room fall activities Fall in Whistler family family activities family apres family fun holiday guide holidays kid friendly dining local guide neighbourhood neighbourhood guide Nicklaus North romantic getaway skiing Spring Activities Summer in Whistler Thanksgiving Thanksgiving activities Thanksgiving in Whistler Upper Village Whistler Bike Park whistler sliding centre winter activities winter family fun Winter in Whistler zipline ziplining