Simple Tips for Getting Off on the Right Paw
As the snow melts from the landscape and vibrant colors bloom from flower beds, summer brings a renewed energy, and not just for us but for our furry neighbors who have emerged from their dens. Alongside warmer temperatures and longer days, we've welcomed Whistler's bears back to town after months of hibernation.
You're likely to encounter them on their search for fresh greens, and will often spot them on the golf courses, trails, and even at the base of Whistler Blackcomb. Read on for your guide to Whistler's local bears and some helpful tips on how to be respectful of the bears this season.
Your Guide to Bears in Whistler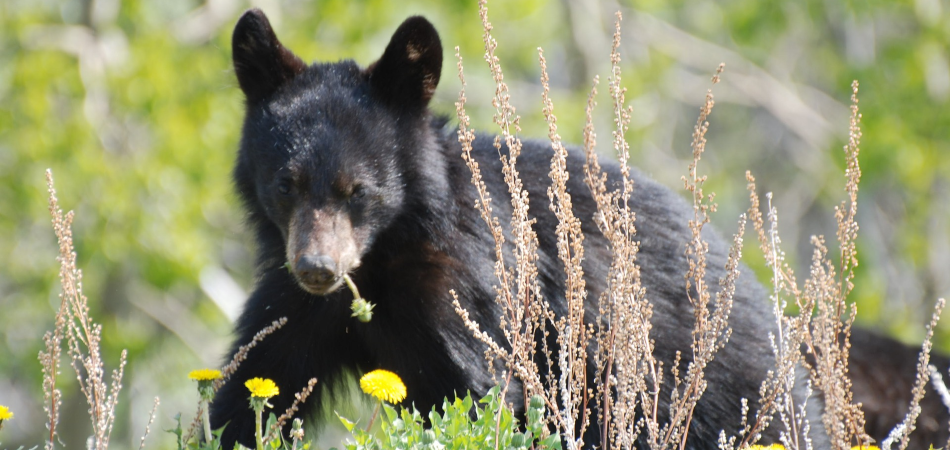 The most common type of bear in British Columbia is the black bear. Local conservation officers believe there to be approximately 50 resident black bears in, and around Whistler, and although named the black bear, they can also have brown or even white fur. They are master fishermen, excellent tree climbers and all around forest gurus.
They live simply, passing time lounging in grass and enjoying some fresh berries. Black bears are much smaller and more adapted to living amongst humans than the other bear populating northern, regional BC, the Grizzly bear.
Bear Safety in Whistler
With the huge amount of snowfall received up until a few weeks ago, and the large amount left lingering on the mountains, the bears will remain close to residential areas in the hope food might be easily found. The spring and summer months are peak time for human and bear encounters as bears are searching for nutritious food sources and exploring their new habitats.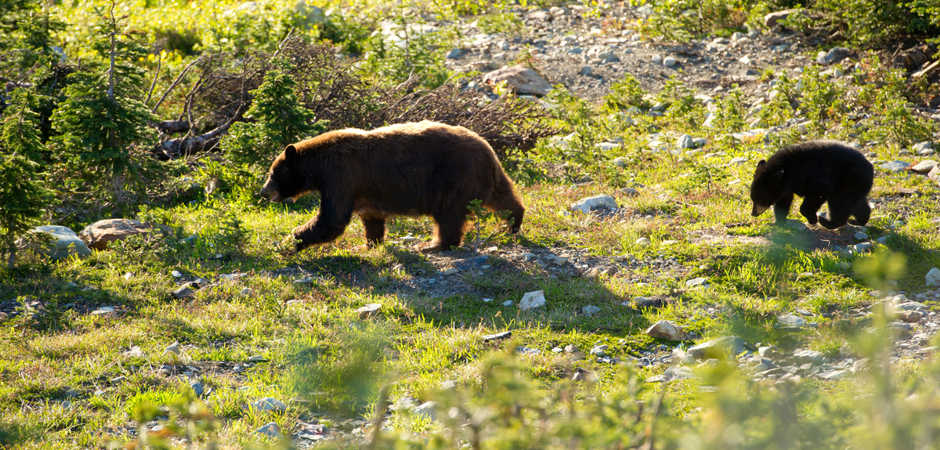 Image Credit: Mike Crane
Bears are a part of our wider community and it's vital that we show respect and understand our responsibility whilst sharing this beautiful landscape. Here are a few ways we can be prepared this season:
Educate yourself and others about bear safety
We recommend visiting the Bear Smart website for tips and best practices for keeping bears and people safe this summer.
We share this environment with many animals that call Whistler home. Sharing this environment with local wildlife means encounters between bears and our team are not uncommon. Feel free to speak to a member of our team if you have any questions about bears in the area. We're happy to share with you some everyday practices locals put into place to keep both humans and bears safe.
Keep your home free of bear attractants and dispose of garbage in a bear proof manner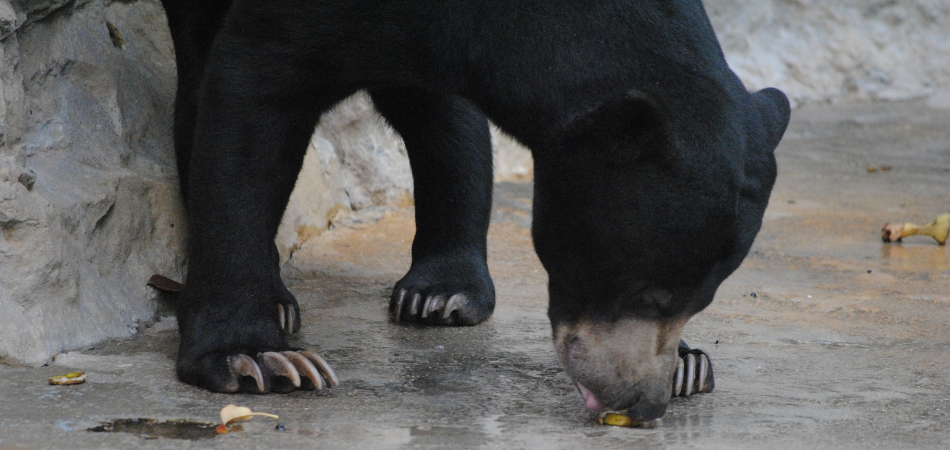 Bears are attracted to human food sources and have been known to damage property, vehicles and even homes in search of a readily available meal. It's important that you don't leave food and garbage outside or insecurely stored around the home, including vehicles. We have made sure that all of our homes have plenty of garbage and recycling solutions to make this as easy as possible for you. Food residue should also be cleaned off BBQs after each use.
Give Whistler's bears some space
When walking your dog, it's best to keep them leashed and give grazing bears space to graze. If you spot a bear near your Whistler vacation rental, keep a safe distance from the bears. Read the following Whistler Bear guide to avoid or deal with encounters.
Although bear attacks are extremely rare, it is recommended to hike in groups, be loud when in nature, and always carry bear spray. Additionally, avoid any temptation to interact with bear cubs, as you may be seen as a threat by the mother bear.
Best Ways to View Bears in Whistler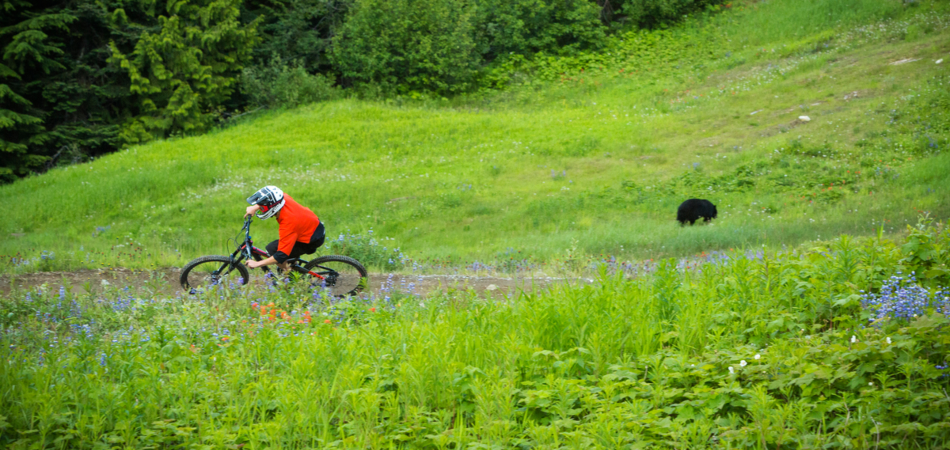 Image Credit: Justa Jeskova
Black bears can often be seen foraging for spring greens and berries on the golf courses throughout Whistler. For the opportunity to view bears from a safe distance and in the comfort of your home, explore Whistler Platinum's range of Golf Course properties.
Increase your chances of seeing a bear by joining a Bear Viewing Tour. You'll hop aboard a comfortable 4×4 vehicle and relax as your guide navigates through endless trails and cat tracks, visiting active feeding sites, daybeds, and dens used for hibernation during the harsh winter months. Let our Concierge Team take care of the booking details for you. Simply contact us if you would like to reserve a Bear Viewing Tour.
A part of the charm when visiting Whistler is to experience the incredible wildlife, but getting a little too close for comfort is not always safe. Remember these tips and enjoy your spring and/or summer in Whistler!
---
Related Topics
Accommodation Accommodation local guide activities Alta Vista axe throwing Bears bobsled campout contest children christmas christmas activities christmas in whistler climbing Creekside dining In Whistler dog sled tour escape room fall activities Fall in Whistler family family activities family apres family fun holiday guide holidays kid friendly dining local guide neighbourhood neighbourhood guide Nicklaus North romantic getaway skiing Spring Activities Summer in Whistler Thanksgiving Thanksgiving activities Thanksgiving in Whistler Upper Village Whistler Bike Park whistler sliding centre winter activities winter family fun Winter in Whistler zipline ziplining