Whistler is a foodie paradise. In total Whistler features 170 + dining and restaurant options. While eating around Whistler can be a fantastic experience, if you're looking for a meal you won't soon forget we've prepared a list of our 'Top 6 favourite Fine Dining Restaurants'.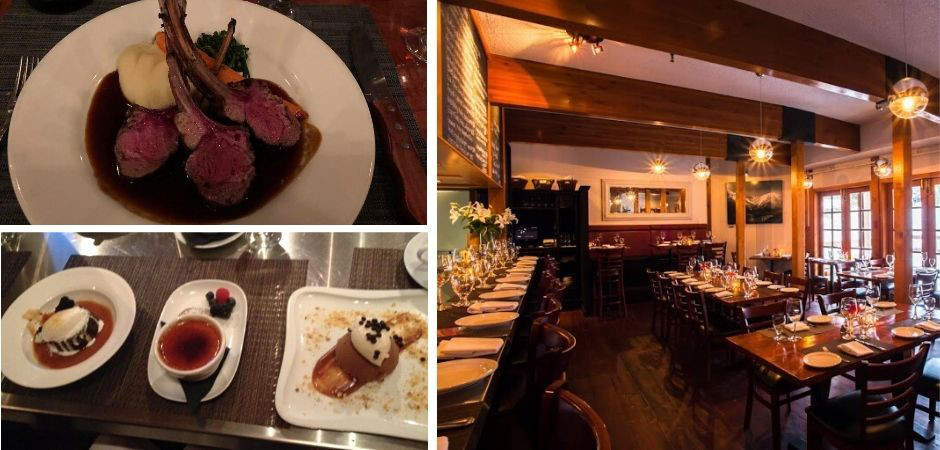 Quickly becoming one of Whistler's most talked-about restaurants, the Red Door Bistro is currently the #1 rated Fine Dining restaurant on TripAdvisor. The intimate location, features a relaxing decor and low lighting, setting the stage for one of the best French meals you'll ever have. Enjoy French classics with a Westcoast twist. Menu highlights include the Westcoast bouillabaisse, duck breast or New Zealand venison. Finish your night with the mouth-watering vanilla bean creme brulee. The Red Door Bistro offers a generous wine list or guests have the option to bring their own bottle for a surcharge.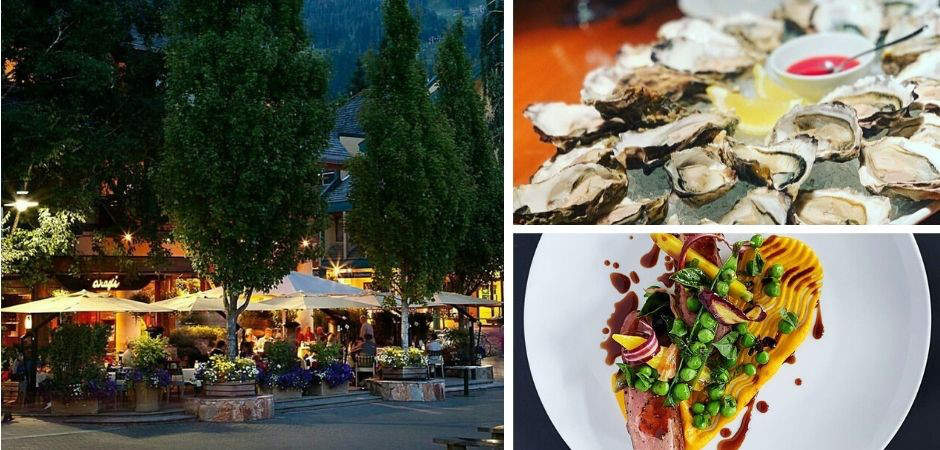 Araxi Restaurant is one of Whistler's most iconic restaurants and is often recognized as 'Whistler's Best Restaurant' by publications from around the world. Led by Executive Chef James Walt, the restaurant puts a strong emphasis on seasonal ingredients from locally sourced vendors. Everything about Araxi screams 5-star from service, meal presentation and the relaxing dining atmosphere in the Whistler Village Stroll. Menu highlights include their extensive oyster list sourced from coastal BC vendors or their collection of mains including duo of frain fed veal or citrus cured Yukon arctic char. Part of the Araxi experience is ordering a glass or bottle of wine from their extensive list that features over 10,000 bottles. If you find yourself overwhelmed, don't worry, they employ a full-time sommelier to aid in your choice.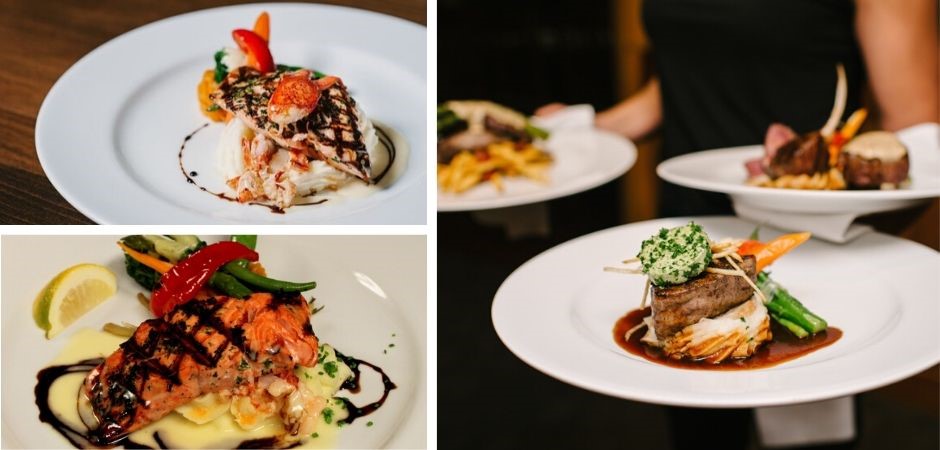 The legendary Rimrock Cafe has been in operation and serving up hungry patrons since 1986. The restaurant is owned and operated by long time Whistler chefs Rolf Gunther and Bob Dawson, who specialize in Westcoast cuisine with a focus on seasonal seafood and local ingredients. You'll never be disappointed after a meal at the Rimrock whose menu highlights include wild BC salmon, ahi tuna or fresh oysters. The Rimrock Cafe boasts some of the most experienced and longest-serving staff who are happy to assist you with their menu and extensive wine and cocktail menu.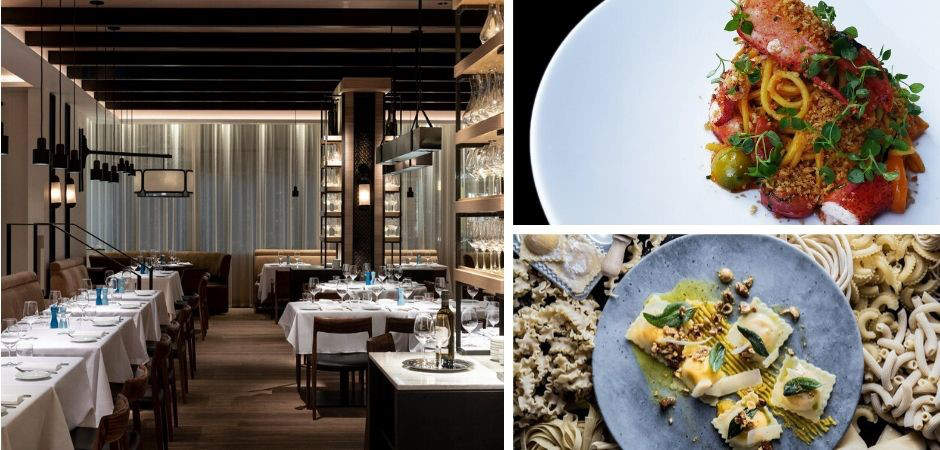 If you're looking for delicious Italian fine dining, look no further than Il Caminetto. The restaurant is overseen by James Walt Whistler's most recognized and acclaimed chef. Expect the same quality as Araxi Whistler with a focused approach on Italian cooking. Menu highlights include rigatoni bolognese, lobster + saffron linguine or wild mushroom risotto. The restaurant recently underwent a multi-million dollar renovation, resulting in one of the most modern and comfortable dining rooms in Whistler. If you're travelling with a small group, inquire about their private dining room available for 14 guests.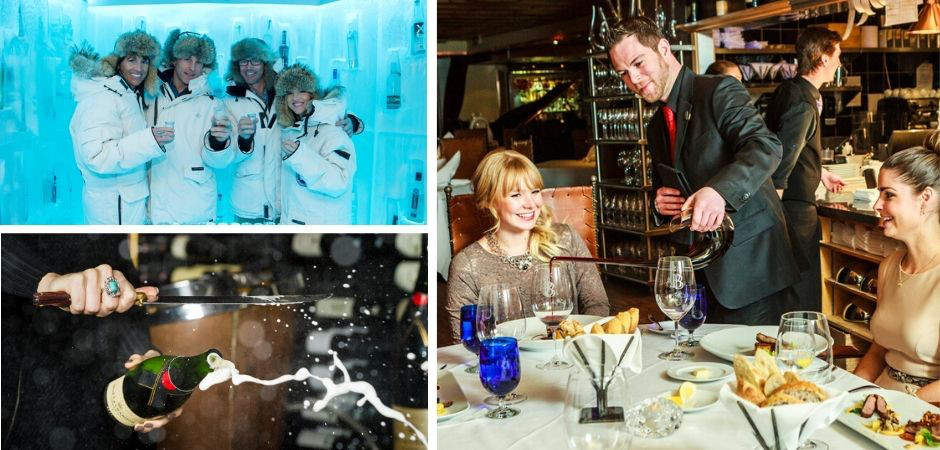 Enjoy a complete dining experience at the Bearfoot Bistro. The restaurant serves modern classics prepared by award-winning chef, Melissa Craig. Menu highlights include Japanese wagyu striploin, Quebec red deer rack and bacon-wrapped rabbit loin. The experience doesn't finish with the meal, though. Take part in two unique after experiences you'll only find at Bearfoot. Impress your friends by slicing the top off a bottle with a decorative sword during a sabering experience! Or cool down in the Ketel One Ice Room where you will be served vodka in a room made entirely of ice. Wrap up in a Canada Goose parka and enter the -32C bar, where you will enjoy shots of vodka from around the world.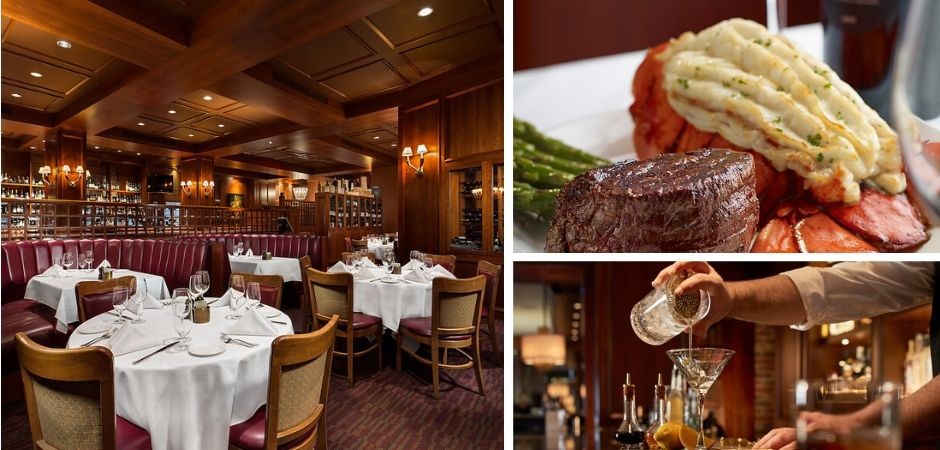 Hy's is must-visit for any meat lover. Serving up the best steaks in town, Hy's has a vast steak menu with a list of incredible sides to go with it. You'll have your choice of New York steak, porterhouse, tomahawk, filet and more. The restaurant also offers an incredible selection of seafood dishes, including the famous seafood platter that features nine variations of seafood. Guests can enjoy the relaxing ambience of Hy's dining area or belly up at the bar where the talented bar staff will craft one of their famous cocktails.
Luxury Experience with Whistler Platinum
Whistler Platinum is proud to offer some of the most exclusive luxury home rentals in Whistler, BC. Our collection of luxury Whistler rental homes deliver an incredible vacation experience with high-end amenities, stunning vistas, and supported with refined personalised services.
Guests that book with Whistler Platinum also get access to our guest experience team. Our guest experience team is ready to welcome you upon arrival and assist with any requests and trip planning details, including restaurant reservations 😉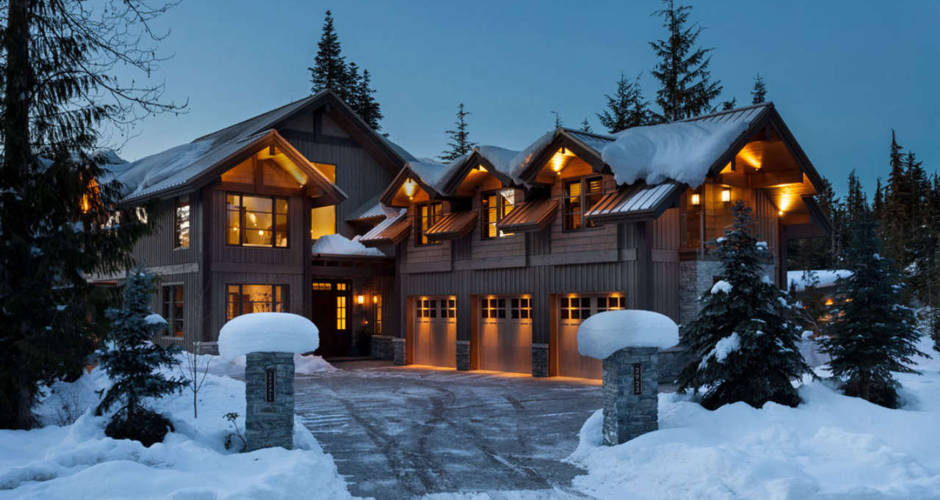 ---
Related Topics
Accommodation Accommodation local guide activities Alta Vista axe throwing Bears bobsled campout contest children christmas christmas activities christmas in whistler climbing Creekside dining In Whistler dog sled tour escape room fall activities Fall in Whistler family family activities family apres family fun holiday guide holidays kid friendly dining local guide neighbourhood neighbourhood guide Nicklaus North romantic getaway skiing Spring Activities Summer in Whistler Thanksgiving Thanksgiving activities Thanksgiving in Whistler Upper Village Whistler Bike Park whistler sliding centre winter activities winter family fun Winter in Whistler zipline ziplining