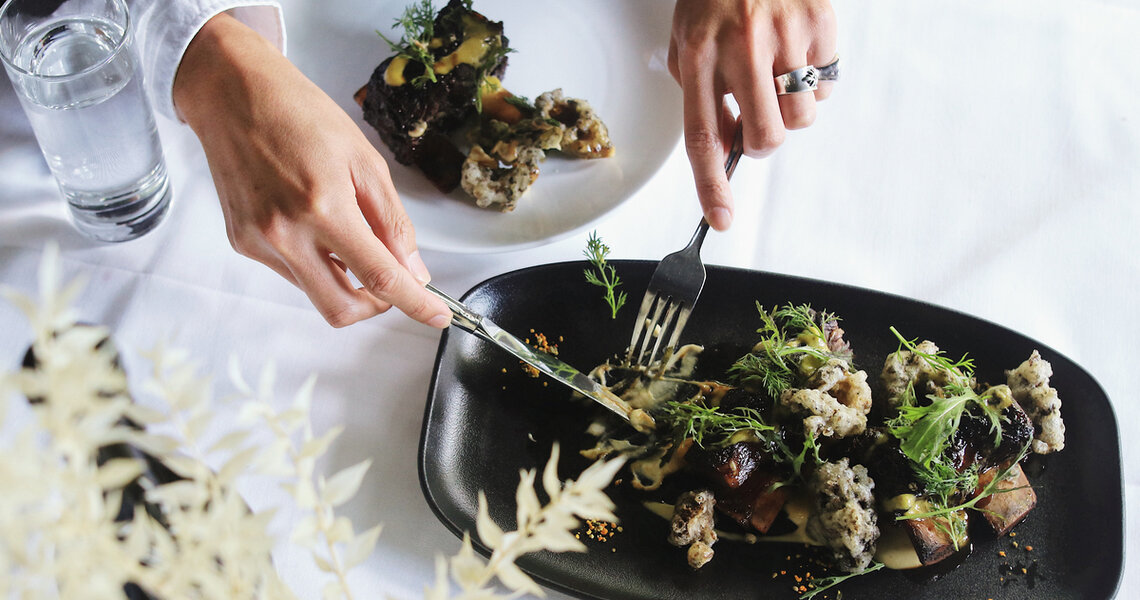 Whistler Dining and Eateries
Nestled amidst the awe-inspiring peaks of the Coast Mountains in British Columbia, Whistler is a gem that gleams brightly with snow-capped vistas and thrill-inducing ski slopes. But beyond its rugged, natural beauty and adrenaline-pumping outdoor activities, this quaint alpine village harbors another, equally enticing allure – its diverse and dynamic culinary scene.
Long praised as Canada's premier ski destination, Whistler has quietly blossomed into a hotspot for food aficionados. With a culinary landscape as diverse and vibrant as its world-class ski terrain, Whistler's eateries strike a delightful balance between traditional mountain comfort food and innovative, globally-inspired cuisine.
From the rustic charm of local bakeries tucked away in its cobblestone streets, to the modern sophistication of gourmet restaurants overlooking the slopes, Whistler's food scene has something to tantalize every palate. Each restaurant adds a unique flavor to the town's gastronomic tapestry, making Whistler not just a haven for skiers and snowboarders, but also a playground for the senses of food lovers worldwide.
Join us as we explore all the culinary wonders and tasty delights Whistler has to offer, one bite at a time. Whether you're a seasoned foodie or a curious traveler with a hearty appetite, get ready to be enthralled by the culinary surprises that await in this mountainous paradise.
A Foodie's Paradise
As you can see, Whistler's culinary scene is a tapestry woven with flavors, textures, and experiences that extend beyond the expected. A delightful medley of casual fare, fine dining establishments, and vibrant food-based events and experiences that reflects the diversity and richness of this mountain town. Here, each meal becomes a journey that not only tantalizes the taste buds but also immerses you in Whistler's unique cultural fabric.
However, the real allure of Whistler's culinary scene lies in its ability to offer something for everyone. From the most discerning food connoisseur to the adventure-seeking traveler looking to refuel, Whistler effortlessly caters to every palate and preference. And in doing so, it doesn't just serve meals—it serves experiences.
So, as you plan your visit to this alpine paradise, remember to carve out ample time to explore Whistler's culinary scene. After all, it is more than just a complement to its breathtaking landscape—it's an integral part of the Whistler experience. So, start planning your Whistler getaway by browsing our portfolio of Whistler accommodation rentals, and begin drafting your to-eat list. Bon appétit!
Commonly asked questions about the culinary scene in Whistler
What kind of food is available in Whistler?
Whistler boasts a diverse food scene with something to cater to every taste. You'll find everything from high-end French and Italian cuisine to comforting pub fare, from Pan-Asian delights to farm-to-table bistros, and from gourmet bakeries to fresh seafood restaurants.
Are there vegan or vegetarian options in Whistler?
Absolutely! Whistler has embraced the plant-based movement with several restaurants offering dedicated vegan or vegetarian menus. In addition, most restaurants in the area are accommodating and can adjust their dishes to cater to dietary restrictions.
Are there any food festivals or events in Whistler?
Yes, one of the most notable food events in Whistler is the annual Cornucopia festival held in November. It's an 11-day celebration of food and drink featuring culinary demonstrations, tastings, workshops, and gourmet dinners.
Can I find international cuisine in Whistler?
Whistler's culinary scene is as global as its visitors. You'll find a multitude of restaurants serving international cuisines, including Italian, Japanese, Mexican,, Indian, and many more.
Is there a dress code for fine dining restaurants in Whistler?
While Whistler's atmosphere is generally relaxed, some high-end dining establishments may prefer a smart casual dress code. It's always a good idea to check the restaurant's policy when making a reservation.