A destination known for refined experiences on and off the mountain, Whistler has quietly become a global destination for pampering both body and soul. With its acclaimed spas and wellness centres, Whistler offers something for anyone in need of recharging, resetting and a little self-care. From fruit scrubs to mud wraps, and from outdoor sanctuaries to indoor sensory deprivation tanks, and so much choice in between, where does a visitor begin?
Whether you've booked your Whistler accommodation or not, this guide can help steer you to the perfect spot for your next spa escape and reason to visit Whistler.
Scandinave Spa
Just north of Whistler Village is the Scandinave Spa in Whistler, the ultimate destination for Nordic-style spa treatments. This adult-only spa is set in a serene, natural environment surrounded by mountains and an old-growth forest, providing the perfect setting for relaxation and rejuvenation.
This 25,000 sq. ft destination spa features a variety of services, including hot and cold baths, saunas, steam rooms and relaxation areas. Guests can indulge in hydrotherapy treatments such as the Scandinavian Baths, which involve alternating between hot and cold temperatures to stimulate circulation and promote detoxification.
In addition to hydrotherapy treatments, the spa offers massages, facials and body treatments using natural ingredients like sea salt, algae and essential oils. The massages are tailored to each guest's needs with options like deep tissue massage or Swedish massage.
Depending on the season, guests can also enjoy yoga classes or take part in guided meditation sessions at the outdoor yoga deck surrounded by nature. After their treatments, guests can relax on comfortable lounge chairs with blankets and enjoy complimentary tea while taking in stunning mountain views.
The Spa at Whistler
For a true indulgence, head to The Spa at Whistler located at the Westin Resort & Spa in Whistler Village. This relaxation oasis offers spa treatments inspired by traditional healing practices with natural ingredients collected from Canada's west coast rainforests and meadows. Relax poolside on the outdoor patio and enjoy fresh herbal teas and be sure to try any of their signature IV Therapies. Other services include Swedish, deep tissue, aromatherapy and massage treatments that will leave you feeling refreshed and rejuvenated.
Their facility also features an array of spa experiences designed to invigorate your senses such as facials, manicures and pedicures. Take the time to pamper yourself with one of their signature spa packages or let their attentive staff recommend a treatment tailored to your individual needs.
No matter which service you choose, you will be left feeling recharged and ready to make the most of your visit to Whistler. Stop by The Spa at Whistler at the Westin Resort & Spa today for an unforgettable experience!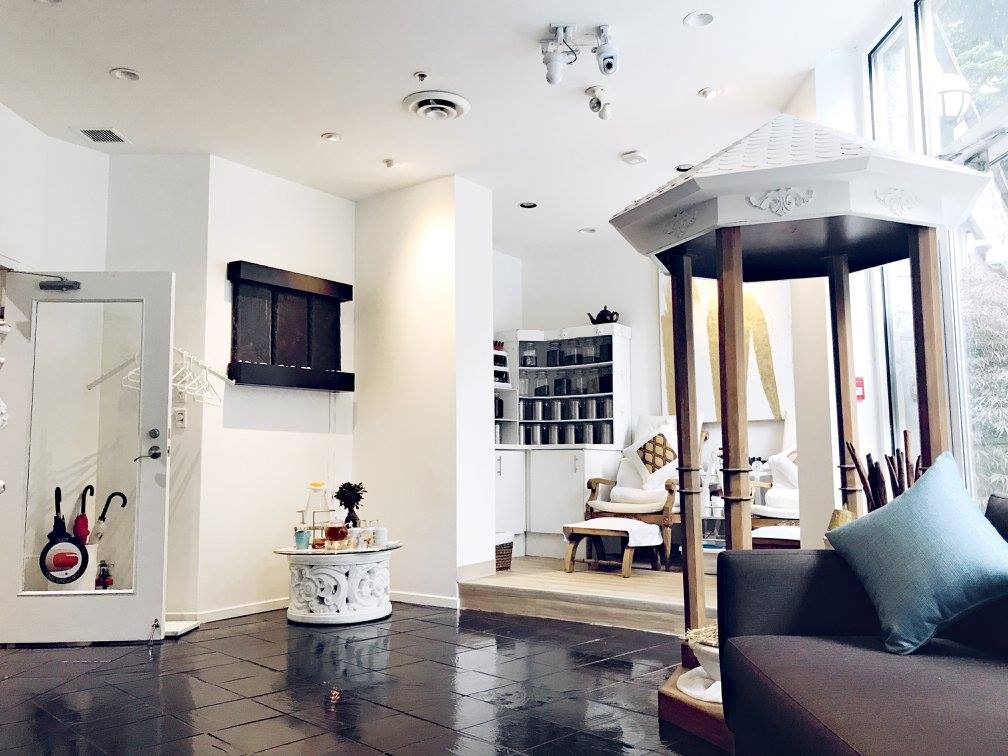 Taman Sari Royal Heritage Spa
Located in the Whistler Hilton Resort and Spa is North America's only Javanese Spa – the award-winning Taman Sari Royal Heritage Spa. The spa offers an array of luxurious treatments, featuring traditional Javanese healing practices and modern western spa technologies.
Guests can choose from a variety of signature rituals such as the 90-minute Golden Flower Facial that utilizes pure 24k gold or simply relax with a fruit massage and end with a relaxing soak in a jacuzzi. Other services that are available include body wraps, foot reflexology, facials, manicures and pedicures. At the Taman Sari Royal Heritage Spa, you will be sure to leave feeling pampered and refreshed.
Vida Spa at Chateau Whistler
Inside the iconic Fairmont Chateau Whistler is the Vida Spa, where guests can enjoy a unique spa experience surrounded by stunning mountain views.
Vida Spa offers a variety of services, from traditional relaxation massages to invigorating body scrubs. Enjoy their signature treatments such as their Hot Stone Massage or Alpine Adventure Mud Wrap, which uses natural local ingredients to create a calming and soothing effect. Other services include facials, manicures and pedicures and waxing. Complete your spa experience with a relaxing soak in the pool or hot tub, followed by some time in the steam room or sauna. Let go of all worries and indulge your senses for an incredible spa escape!
The Spa at Four Seasons Resort
The Four Seasons Resort offers some of the most unique spa experiences around. In addition to offering traditional body treatments and massages, guests can relax and rejuvenate with their signature treatment. The luxurious journey includes a maple syrup and brown sugar scrub, clay and algae body wrap, a Moroccan Oil hair treatment, and an organic detoxifying body butter massage.
You can further enhance your experience at The Spa by indulging in some beauty treatments, such as manicures and pedicures. At the end of your treatment, be sure to take advantage of their outdoor pool and hot tubs surrounded by incredible mountain vistas – it's the perfect way to wind down after an unforgettable day of pampering!
Yoga Studios
If you are looking to add yoga to your Whistler getaway, we highly recommend Yogacara in Whistler Village. Known for being supportive and welcoming to all, their classes include Vinyasa Flow, Yin Yoga, Hatha Yoga and Restorative Yoga All classes are led by experienced instructors who provide guidance on alignment, breath work and mindfulness practices. Yogacara also offers private yoga sessions for individuals or groups who want personalized attention or have specific goals in mind.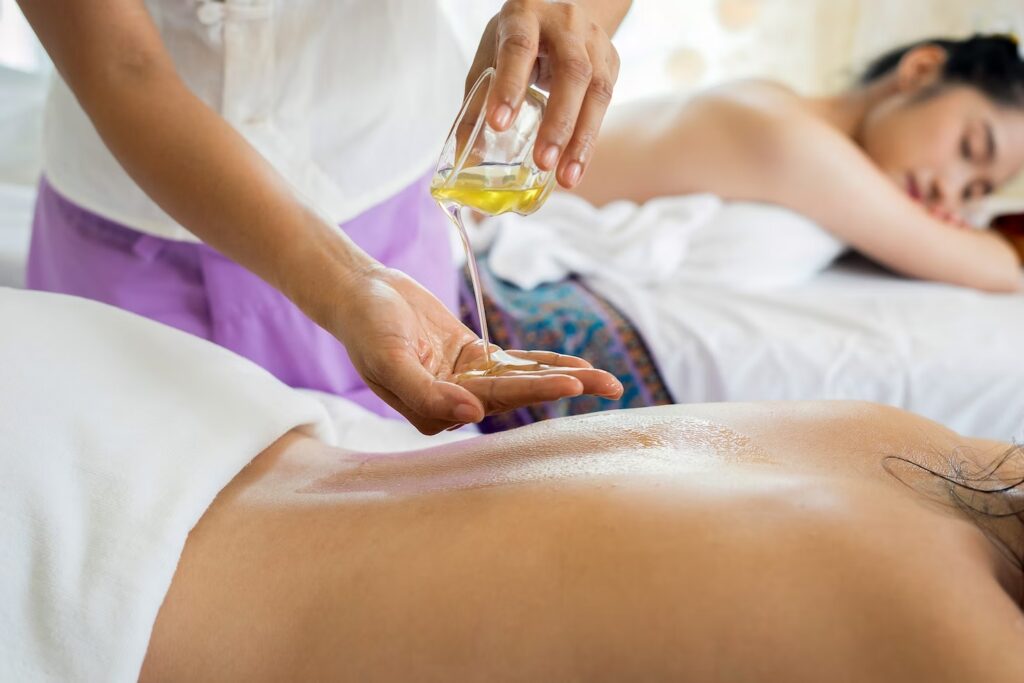 In-Home Wellness
If you are interested in keeping things a little closer to home, Whistler spa and massage therapy services can be delivered in the comfort of your own vacation rental. Our dedicated concierge team is here to help personalise your stay by arranging the spa day you've been dreaming of. Enjoy the conveniences of a 5-star hotel in the privacy of your mountain home-away-from-home.
A few final thoughts on Whistler's Spa and Wellness Services
With so many choices on offer, enjoying Whistler's luxury spa and wellness experiences is an excellent way to recharge your batteries and take care of yourself. Whether you're looking for a 90-minute treatment or a day-long retreat, Whistler's luxury spas have something to offer everyone seeking peace, tranquillity and renewal. Head to the mountain for your next unforgettable spa and self-care escape – whether you want simply to relax and chill or spoil yourself and get pampered – it has something for everyone! Whichever type of spa experience you're looking for, you are sure to find it in Whistler.
---
Related Topics
Accommodation Accommodation local guide activities Alta Vista axe throwing Bears bobsled campout contest children christmas christmas activities christmas in whistler climbing Creekside dining In Whistler dog sled tour escape room fall activities Fall in Whistler family family activities family apres family fun holiday guide holidays kid friendly dining local guide neighbourhood neighbourhood guide Nicklaus North romantic getaway skiing Spring Activities Summer in Whistler Thanksgiving Thanksgiving activities Thanksgiving in Whistler Upper Village Whistler Bike Park whistler sliding centre winter activities winter family fun Winter in Whistler zipline ziplining