For the seasonally patient, fall in Whistler is a very special in-between season. The autumn change brings a quiet calmness and that sweet spot between warm days and fresh nights spent fireside.
It's that special time of the year where the lineups disappear, the hiking trails remain accessible and you can get outside and really enjoy the best of the village and its surroundings. Whether you're looking for a seasonal activity like pumpkin picking or an undercover option to fill those rainy days, we've put together a list of the top things to do that will surely make you fall in love with fall in Whistler, year after year.
See the beautiful fall foliage on Whistler's trails
Striking fall foliage blazes across Whistler from September through October, and often in November. The palette of orange, yellow and red can be breathtaking, even if you've lived here your whole life, so you'll often find the locals out enjoying the vibrancy of autumn as much as they can before the town turns to grey for the winter.
Brandywine Falls – One of Whistler's most iconic, and most photographed waterfalls, Brandywine Falls is breathtaking in every season. During fall, the foliage growing from the rock wall begins to change from deep greens to rich reds and yellows, framing the impressive 70-metre waterfall. A popular stop just off Highway 99 to Whistler, Brandywine Falls is not to be missed!
Rainbow Park – A crowd favourite during the summer, Rainbow Park at Alta Lake offers a fresh view of Whistler as the colours change and the weather shifts. From the shore, under the shelter of crimson and burnt orange maple leaves, watch as the snowline of Whistler and Blackcomb mountains gradually creep closer to the valley with every fresh dusting of snow.
Fitzsimmons Nature Trail – Although barely on the outskirts of Whistler, the Fitzsimmons Nature Trail lives up to its name. There is plenty of nature to see on this short walk – giant trees, the rushing glacial waters of Fitzsimmons Creek and the tree trunks that have been used by bears as scratching posts. You'll know when your hike is over when you end up back in Whistler's Olympic Plaza and the clanking of pint glasses welcomes you home.
Trainwreck Hike – This cultural and historical site is one of Whistler's most unique spots. A short hiking trail will lead you across the Cheakamus river by suspension bridge and towards colourfully painted boxcars, which have sat in the forest since 1956. The trail is as much a free art gallery as it is a forest adventure, and it's the perfect place to add a pop of colour to your day when the weather is gloomy.
Indulge your senses in mountain culture events and art
Whistler plays host to world-class festivals and destinations. Festivals and foodie events complement mainstay museums and art galleries. Guests from all over the world come to see, taste, hear, and truly feel what it means to experience Canada's West Coast.
Cornucopia – Cornucopia, Whistler's premier wine and food tasting extravaganza offers something for both the experienced connoisseur and those seeking to better appreciate the epicurean delights of wine and food. Held over extended weekends in November, experiment with your palate and expand your knowledge through food and wine tasting, culinary demonstrations, chef's dinners, drink seminars and more!
Let your taste buds experience the diverse flavours of British Columbia and let Whistler Platinum find you the perfect place to stay while celebrating this unforgettable fall festival.
Craft Beer Month – Whistler is a town of beer-drinking folk, and nothing brings together ale-lovers and brewers quite like Craft Beer Month. Let our team help you to build a beer-themed itinerary from the wide assortment of events and activities taking place at bars and restaurants around town throughout October.
Audain Art Museum – The Audain Art Museum boasts a comprehensive permanent collection of the works of British Columbia's most celebrated artists. The collection dates back as early as the 18th Century and includes important work by Canadian greats such as Emily Carr, E.J Hughes and Jeff Wall as well as an incredible collection of Northwest Coast First Nation masks.
The building that houses the art is a masterpiece itself. Designed by the award-winning Patkau Architects, the Audian is one of Whistler's most recognisable and most Instagrammable spots!
Squamish Lil'wat Cultural Centre – The Squamish Lil'wat Cultural Centre (SLCC) showcases and celebrates the history of the two First Nations communities that lived in the Whistler area. During your visit to the SLCC, knowledgeable Cultural Ambassadors will share their cultural teachings with you during an hourly guided tour, a video presentation and a drumming performance. No visit to the SLCC is complete without first experiencing the delicious First Nations-inspired cuisine at the Thunderbird Cafe.
Switch up your adventures
Whistler is a whole lot more than skiing and snowboarding and autumn in Whistler is all about sharing the last hoorahs of summer before snow blankets the horizons once more.
Pumpkin Picking at North Arm Farm – Is there a more wholesome fall pastime than pumpkin picking? We highly doubt it. For a "pick your own" pumpkin experience, head to North Arm Farm in Pemberton, just 40 minutes north of Whistler. Whether you wander out to the patch on foot, or find your perfect pumpkin in the barn, there is endless fun for the entire family every October. The views from the farm itself are picturesque (be ready to take photos) and will surely immerse you in cozy fall feelings.
It's easy to spend a full day in the picturesque mountain town of Pemberton. Our team can give you plenty of tips for places to eat, places to visit and things to do in Pemberton.
Vallea Lumina – Vallea Lumina in Whistler is unlike anything you've seen before. Get ready for an otherworldly adventure with an immersive light show set in an enchanted forest. Once the sun has gone down and all-natural light disappears from the sky, Cougar Mountain's old-growth forest is magically illuminated, revealing hidden wonders via magnificent feats of light, architecture, and unique sounds and effects. It's a family-friendly experience and a highlight of almost everyone's vacation in Whistler. Plus, shorter fall days provide a better opportunity to experience more vivid lights as you enter this re-imagined natural world! Let us help you to join the enchanted excursion.
RZR tours – For something a little more fast-paced, join a 2 or 4-seater RZR tour and set your sights on Whistler's plentiful wildlife and breathtaking views as you tear through rugged backcountry. As you hurtle through the mud and puddles you'll quickly understand why we think this is the perfect rainy day activity.
Fishing – One of the best-kept secrets is autumn fishing in Whistler. Whether you are new to the sport or a seasoned angler, Whistler's abundance of local creeks, rivers, and lakes makes for world-class fishing. Popular fall catches include Rainbow Trout, Cutthroat Trout, as well as various salmon species including Chum, Pink, and Coho. Don't forget – you will need a fishing license! Our team can help you to purchase the required fishing license, or assist you with choosing one of the popular fishing guide services.
Embrace the change of pace
After constantly being on the go during summer, fall is a great time to give yourself permission to take some time for personal wellness. Embrace the strong desire to snuggle up under a blanket – there's no shame in slowing down!
Scandinave Spa – Enjoy a moment of peace at Whistler's most unique spa. The Scandinave Spa is designed around the age-old Finnish tradition of hydrotherapy cycling and offers warm baths, cold plunges and relaxation stations. You can also book a massage to complete your day of rejuvenation. Did we mention it's a silent spa? There's truly no better way to disconnect in Whistler.
If you fancy a day of pampering but don't feel like heading out, we can organise a private spa treatment in the comfort of your rental home. Let us know what you have in mind and we can put together some treatment options for you.
Curl up at home – Sit down with a cup of coffee on a pine-surrounded patio, read a book by the fireplace or curl up to a movie, however you want to spend your fall vacation, we have a property to make staying at home the ultimate experience.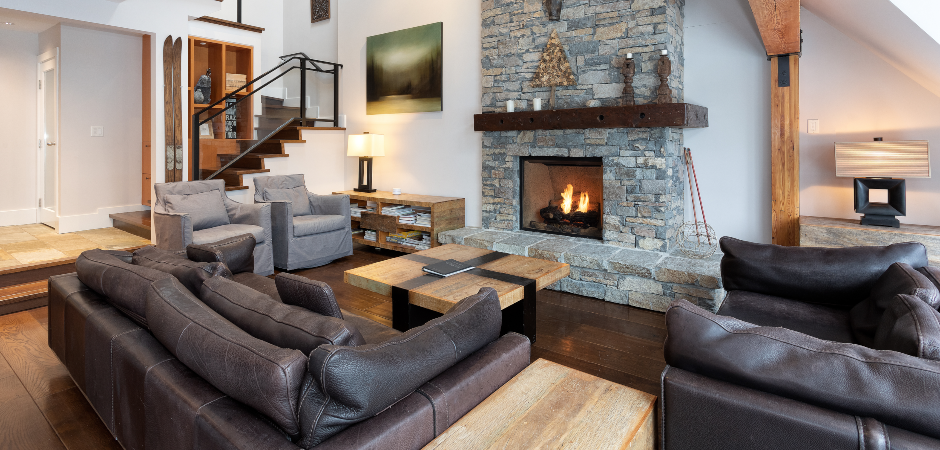 If you're planning on coming to Whistler this fall to enjoy a quieter pace, let our team at Whistler Platinum assist you in making your stay as perfect as possible. With over 120 accommodation options and deep connections to Whistler's entire hospitality base, we're at your service – and only a phone call, or email away.
We look forward to hearing from you and helping you personalise your next Whistler Fall getaway!
---
Related Topics
Accommodation Accommodation local guide activities Alta Vista axe throwing Bears bobsled campout contest children christmas christmas activities christmas in whistler climbing Creekside dining In Whistler dog sled tour escape room fall activities Fall in Whistler family family activities family apres family fun holiday guide holidays kid friendly dining local guide neighbourhood neighbourhood guide Nicklaus North romantic getaway skiing Spring Activities Summer in Whistler Thanksgiving Thanksgiving activities Thanksgiving in Whistler Upper Village Whistler Bike Park whistler sliding centre winter activities winter family fun Winter in Whistler zipline ziplining