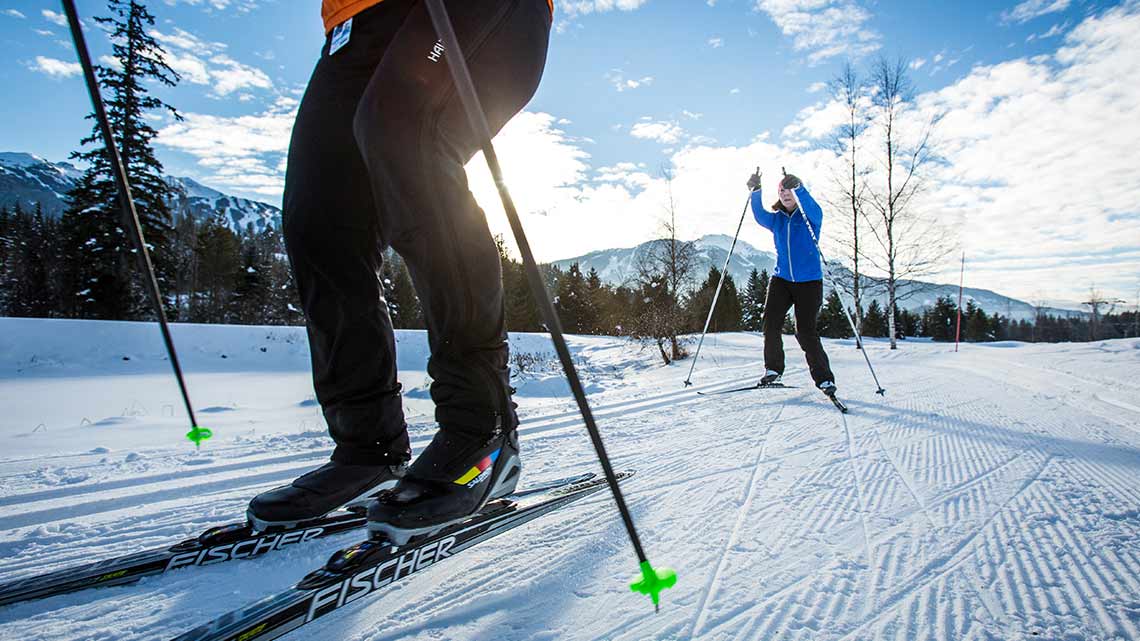 Cross-Country (Nordic) Skiing
Glide down a variety of trails at your own pace and explore the beauty of Whistler's great outdoors on a set of skinny skis. This exciting and accessible sport is good for all ages and abilities and there are lessons and rentals suitable for anyone. The Whistler trail system includes novice trails, scenic lookouts, picnic shelters and heart pumping climbs deep into the coastal forest. Whether it's Lost Lake in the heart of the village or Callaghan Valley just a short drive south of Whistler, there are plenty of options for the inexperienced and experienced alike.
Classic skiing is the traditional cross-country skiing technique which involves a "kick and glide" on groomed tracks. Skate skiing is faster than classic skiing and is often used by cyclists, runners and other aerobic athletes as a winter training alternative. Skate skiing resembles the skating technique used in ice hockey and speed skating. Explore the venues and options below.