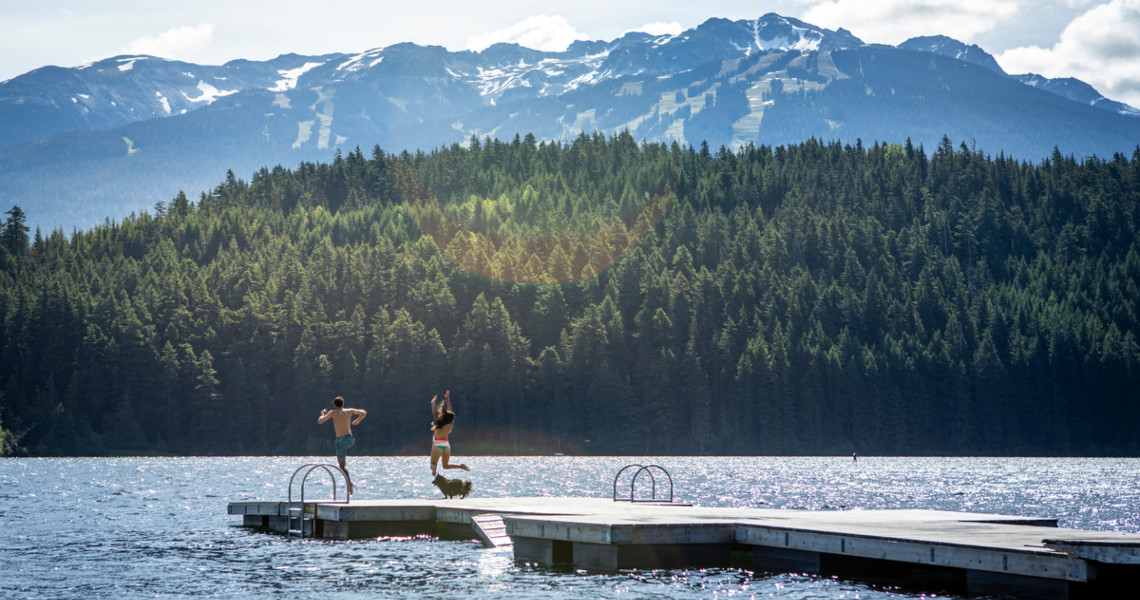 Whistler Vacation Rentals Close to Lakes
There are so many ways to enjoy the great outdoors on and off the mountain in Whistler. From ziplining to downhill biking, alpine hiking to golf, there are countless ways to get your heart pumping and temperature rising. But working up a sweat is only half the fun! There's nothing more rewarding than diving into a lake on a hot day or perhaps paddling across a lake, taking in views not accessible by foot while marvelling at the wildlife found around Whistler's five lakes.
Whistler Platinum has a host of vacation rental properties within walking distance of Whistler's favourite lakes.