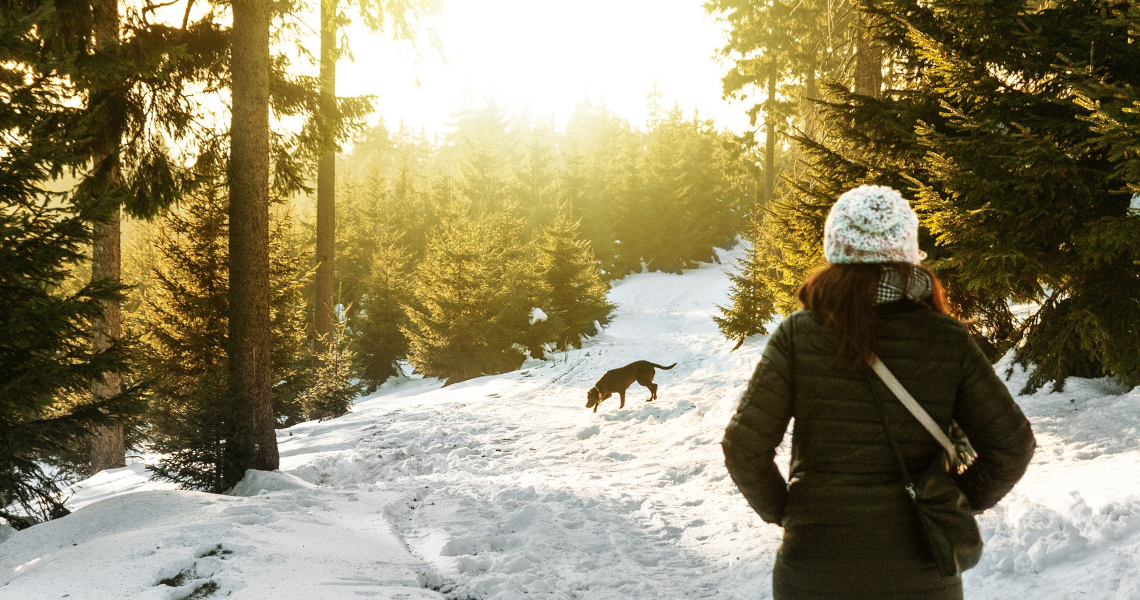 Pet-Friendly Accommodation
Whistler is a dog-friendly resort. Dogs love Whistler's wide-open spaces, dog-designated beaches, miles of hiking and biking trails, rivers, lakes and fresh mountain air. Many of the outdoor patios allow dogs on a leash and often have drinking bowls. We've even got a doggie daycare to walk your pooch while you are on the hill.
Finding a Pet-friendly Property
We've curated a list of pet-friendly properties for you to view below. You can also find our pet-friendly properties when conducting your own search on our website.
In the search fields, enter your dates, guest numbers and click 'Search'. A list of properties will appear. To tailor your search to only display pet-friendly properties, click 'Filter property results' and scroll down to the Amenities section. Check the box next to 'Pet Friendly'.
Having trouble? Our team would be happy to help. Please don't hesitate to call us at 1.877.932.1777 or email us at wpservice@whistlerplatinum.com. A Whistler-based customer service agent is standing by and ready to help.
Pets in Whistler
Even though Whistler is a little dog crazy, you should always remember that not everyone is as keen on dogs as you. Please adhere to these regulations when visiting with your dog:
Dogs must be on a leash and under your control at all times; this includes the Village, trails, and parks.
Dogs are not allowed on public beaches except designated dog beach areas at Rainbow Park on Alta Lake, Alpha Lake, and at Lost Lake Park's Canine Corner; refer to the whistler-hiking-biking-map.
Please pick up after your dog. The Resort of Whistler provides plastic bags along the Valley Trail and in designated areas.
Never let your dog or cat out at night without your supervision. Whistler has many animal predators that are more adapted to Whistler's environment than your "Spot" or "Whiskers."
Bringing your Pet to Canada
There is no quarantine period if your pet is arriving from the United States. However, all dogs and cats are legally required to have current rabies vaccination and papers when in Canada. You do not need a certificate of rabies vaccination if your pet is less than three months old. All animals must be in good health when they arrive. Always carry all your pet documents with you; including vaccination certificates, health certificates, and import certificates.
Visitors travelling with a service dog must register them in BC to enjoy access under the Guide and Service Dog Act
If you are arriving from another country, we suggest you check with the Canadian Consulate in your country for the most up-to-date information on animal quarantines.
Pet-Friendly Whistler Vacation Rentals
Whistler Platinum has several pet-friendly accommodations. The additional cleaning fee for pets will vary by property. Check the property specific charges with your Travel Consultant.
We ask that you do not leave your pets inside the home unattended. It can create problems with housekeeping and maintenance attending the property and some dogs will bark and cause noise complaints with neighbours. You may kennel your pet while out of the property or keep your pet in a private garage if available. In-room sitting services are also available in the resort.