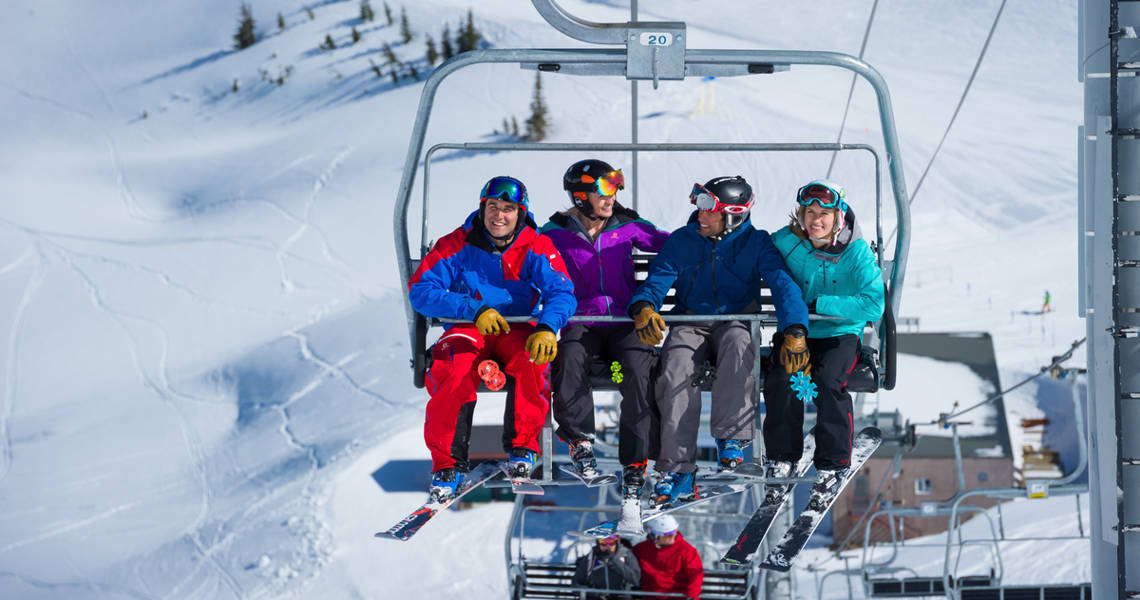 RFID Whistler Blackcomb Lift Tickets
Whistler Blackcomb introduced the RFID Access Card (an access card containing an RFID chip) during the 2015/16 winter season to replace paper lift tickets. All guests who purchase Whistler Blackcomb lift tickets will receive an RFID Access Card. Your Lift Tickets will then be loaded electronically onto this RFID Access Card.
Your Whistler Blackcomb lift ticket gives you access to over 8,100 acres of terrain, complimentary Mountain Orientation Tours, use of the Race Centres and Avalanche Awareness Tours, Terrain Parks and Half Pipes and the Peak 2 Peak Gondola. Secure discounts on Whistler Blackcomb products when you book accommodation with Whistler Platinum.
RFID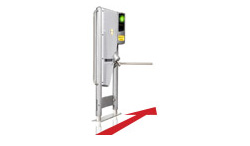 RFID stands for Radio Frequency Identification Device. The device is a small circuit that is integrated into your Access Card, which contains information pertaining to your lift ticket. When you approach the access gate, the circuit in your card will register and open the gate automatically.
Best Location for new RFID Ticket/Access Card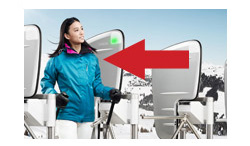 The RFID scanners will be located on your left-hand side as you approach the lift. You must keep your Access Card on the left-hand side of your body. A pocket on your jacket is ideal given the height of the scanner.
What does the Lift Ticket Access Card look like?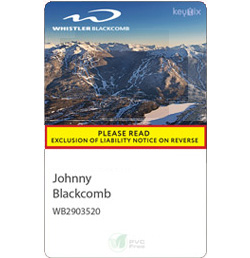 Your Lift Ticket will be loaded onto an Access Card containing a RFID chip. You cannot punch a hole in the lift ticket access media cards. The card has an embedded antenna that surrounds the RFID chip. Any damage to the surrounding antenna will render the card inactive. You must keep your Access Card on the left-hand side of your body.
Frequently Asked Question
Q: Where will the Access Gates be located?
A: On all chairlifts and gondolas on Whistler and Blackcomb Mountains. 
Q: Can I carry multiple Access Cards through the Access Gates, such as my child's card?
A: No, the Card(s) may not work properly.  Carry only your own Access Card when passing through the Access Gates.
Q: Why RFID technology?
A: It gives hands-free access to Whistler Blackcomb lifts.
Q: What is RFID? Radio Frequency Identification  
A: RFID is a small circuit integrated into your lift ticket access card. When you pass through the lift line, this circuit will register and open an access gate automatically.
Q: Where should I carry my RFID access card?
A: You must put your RFID access card on the left side of jacket and in a separate pocket from things such as: cell phone, iPod, or any foil wrapped items such as gum wrappers, cold medicine etc.
Q: What information is stored on RFID Cards/Tickets?
A: Each RFID tag physically contains only the randomly generated number associated with each unique user profile. No personal or additional information is stored on individual RFID tags.
Q: Can RFID be used to access my personal information?
A: Each unique RFID tag contains a multiple digit number randomly associated with a user profile. This profile is kept as a secure component of our new online store and user database, and will not be accessible to other guests or employees.
Q: Will my RFID Card interfere with other RFID products?
A: No; because each RFID tag is associated with a specific randomly generated number that is associated with a specific, secure database, other RFID products will not register within the Whistler Blackcomb lift access system. Other RFID products currently in use include the Expanded BC and WA State Drivers License, Canadian enhanced e-Passports since July 2013, US passports issued since October 2006, and many current makes and models of alpine ski and snowboard equipment.
Q: Are there any other concerns associated with RFID?
A: Whistler Blackcomb is employing Passive RFID technology which does not radiate any RF energy, but simply reflects it. As a result, the passive RFID tags used at Whistler Blackcomb do not contribute any additional RF energy into the surrounding environment.
Q: Can I punch a hole in my RFID Access Card?
A: No, holes must never be punched in the lift ticket access media cards. The card has an antenna embedded that surrounds the embedded RFID chip. Any damage to the surrounding antenna will render the card inactive and must be replaced at a replacement fee.
Q: Can a magnet destroy an RFID tag?
A: No. The chip information is not stored magnetically. Use of a magnet or other erasing devices has no effect whatsoever on the chip.
Q: Can chips 'survive'; in pieces of clothing, washing machines and dryers?
A: Yes. RFID chips are designed in such a way as to survive normal wear and tear for years, washing and drying included. The RFID access card may turn blue as the thermal ink may be activated by the extreme heat however it will still work at the lift.
Q: Will RFID technology interfere with my other wireless technology?
A: The radio frequencies used by RFID are assigned by regulatory agencies around the world to help ensure that no interference occurs.
Q: What do I do if I lose my Lift Ticket Access Card?
A: Notify Guest Services immediately and they will deactivate your old card and reissue you a new card or pass ($5 replacement fee applies).
Q: What about RFID & Pacemakers?
A:  RFID is the acronym for "radio frequency identification".  Devices many of us use everyday function with radio frequencies and electromagnetic fields, such as radio units, cordless or cell phones, or wireless networks.  SKIDATA RFID readers are electronic devices that produce an electromagnetic field like any other electronic device used for hands-free technology.  Based on SKIDATA's own records, its research and its reports of independent research conducted on the influence of electromagnetic fields on medical implants such as pacemakers, there is no known health risk of interaction between SKIDATA RFID readers and pacemakers.  However, if you wear a pacemaker, you should consult with your physician and refer to the manufacturer's recommendations for your specific device, as you would with any electronic device.  Out of an abundance of caution, we recommend that guests with pacemakers not wear the lift access media card near their heart when passing through RFID gates.  We also recommend that guests not linger close to RFID readers, maintaining a distance of at least 8 to 12 inches from RFID readers while in line and when passing through the gate.
*If you wear a pacemaker or other medical implant and prefer not to pass through the RFID gate, please alert the validation staff at the lift and you will be given alternative direction for lift access.