Road Report
Road condition updates along Hwy 99 to Whistler
The Vancouver to Whistler Sea to Sky highway is one of the world's great scenic drives, bypassing spectacular views of the Howe Sound, the Squamish Chief, Mount Garibaldi and the Tantalus Range. The drive from Vancouver to Whistler is approximately 115 kilometers (or 70 miles) and will take about 2 hours, depending on road and traffic conditions. Please check the link below for the latest traffic condition updates before you travel, to know what to expect on your drive up.
Click here for Sea to Sky Highway updates
Winter Driving – Winter Tires Required October 1 to March 31
The Sea to Sky Highway is a mountain highway, where elevation changes and weather can change suddenly. A trip that starts in dry and sunny conditions may quickly encounter slush, ice and heavy snowfall. For safety in the wintertime, all vehicles must have winter tires installed to drive the Sea to Sky Highway between October to March.
Below is information from the Ministry of Transport and Infrastructure of the British Columbia outlines for winter tires in the province. Please make sure your vehicle adheres to these standards before making your trip.
Winter Tires and Chain Up Information for British Columbia
Winter Tire Specifications
Plan your Whistler Vacation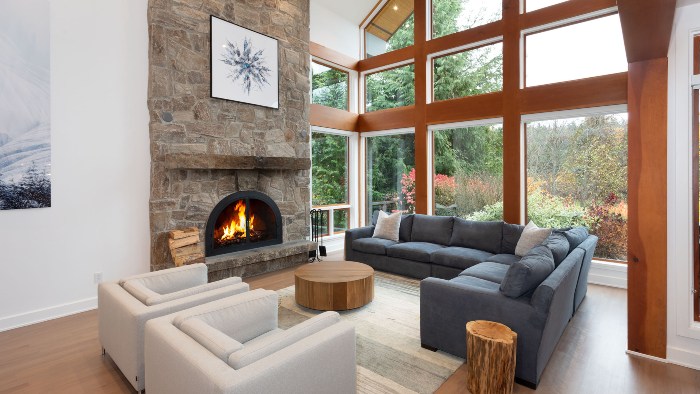 Whistler Vacation Rentals
Discover a selection of more than 120 vacation rentals in Whistler that are perfect for your trip. Whether you're traveling with friends, family, or even pets, our vacation homes have the best amenities for hanging out with the people that matter most, including private hot tubs.