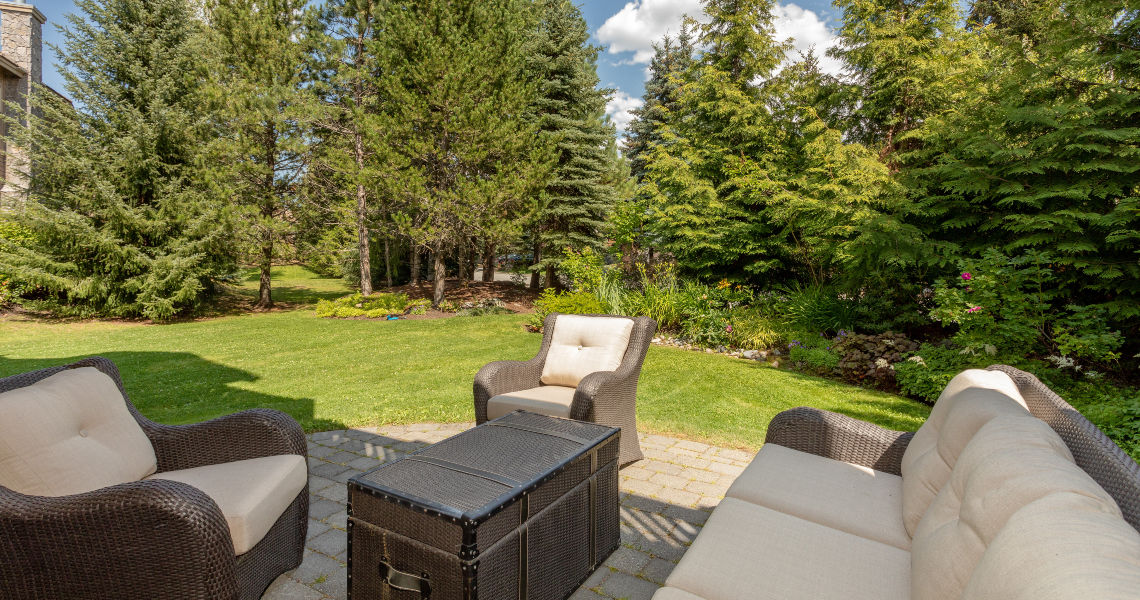 Whistler Vacation Rentals with Green Space
Wherever you look in Whistler, you can't help but notice the greenery that surrounds you. From the foliage on Whistler's many tree varieties to the fairways on the award-winning golf courses to the dazzling hues of Green Lake. The abundance of greenery Whistler presents is perfect for getting outside, relaxing and enjoying nature.
Whistler Platinum offers homes with private and shared green spaces, with plenty of trees for shade and open space for the children to play.