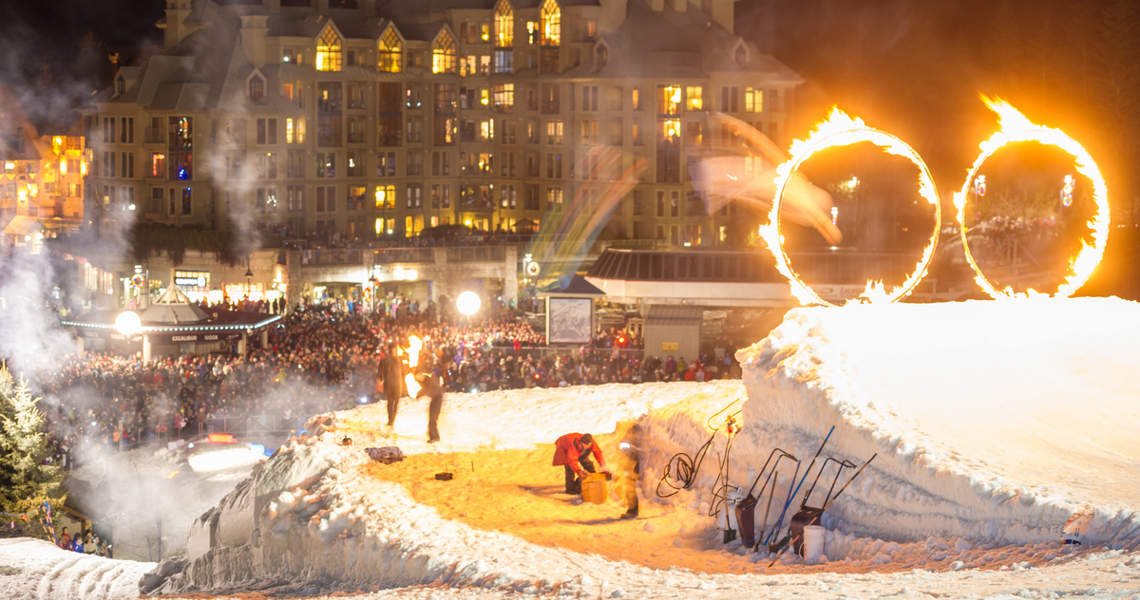 Whistler Fire and Ice
Every Sunday night during the winter months, enjoy a spectacular display of ski and snowboard skills during the legendary Fire & Ice Show. A crew of Whistler's best skiers and riders jump, flip and spin through a blazing ring of fire, accompanied by a live DJ, fire spinners and fireworks display. The event is FREE to attend and can be watched from Skiers Plaza or the Garibaldi Lift Co (GLC) patio.
Dates: TBD
Time: TBD
Cost: Free!
Remember this is an outdoor event, dress weather appropriate.